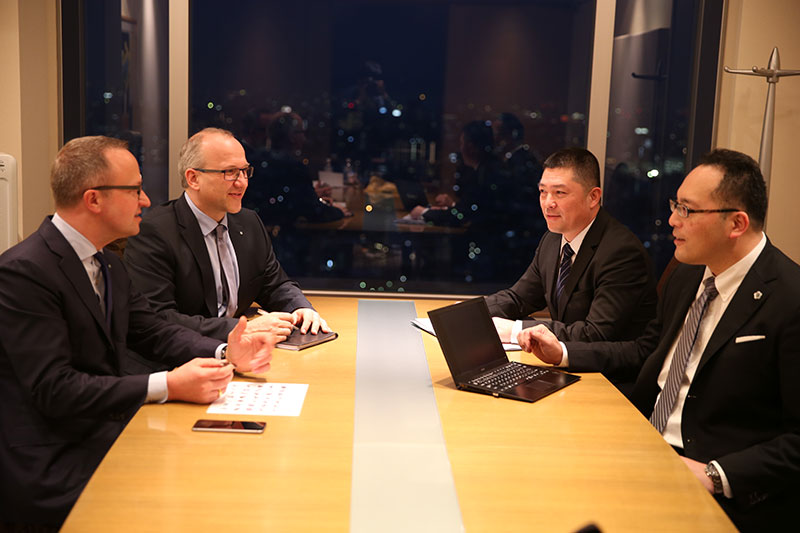 ZANA is a joint venture between ZAT Automobiltechnik GmbH, Germany and Narens Associates Inc., USA located in Tokyo, Japan.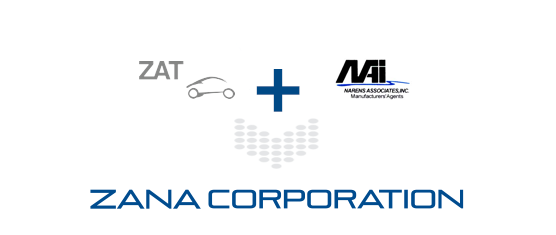 Please contact us, we are pleased to service your business!!
ZANA establishes and develops automotive business for its principals and partners at Japanese OEMs and Tier One companies. On Japanese customer request ZANA is acting as "Virtual Branch office" for its non-Japanese Principals.
ZANA also provides sales, marketing, strategic consultation and project management for its principals.
500
NOMINATION AWARDS REALIZED
0
MIO. € ANNUAL SALES REALIZED
1000
HOURS OF HIGHLY QUALIFIED SALES WORK EACH WEEK
[masterslider_pb alias="zatworldwidemap"]

Growth programs with individual customized service.
Global network and local customer integration.
Experienced automotive experts.

Win orders and create business.
Realize innovations.
Optimize profitability.
The team
Masahiro Miyagawa
General Manager  and Representative Director
profile
He has abundant experience in the Business development and implementation of sales and marketing strategy and companywide strategy for the automobile industry, Global Logistics / SCM Industry. He also has extensive knowledge of "Japanese Business Culture" especially in Automotive Supplier system and Cross-Cultural Management theories.
In recent years, he has been heavily involved in the academic research activity based on the theme of "Trust in Japanese Automotive Supplier system and Correlation between Modular Design Concept and Open Transaction in commercial".
MBA, Hosei University
Yoshiaki Ban
Sales Director
profile
He has extensive experiences in Advanced Sales & Marketing of automotive products business involving engineering plastics material, interior & exterior parts development and project management, solid background in the global automotive industry business practice and culture especially European & American and Japanese. He has skilled in strong negotiation & coordination with our customers and problem solving & resolution techniques for each business phase.
He is in charge of Japanese OEM and their key Tier 1 supplier for global production business relevant as global account director.
MBA, NUCB
Masaharu Sato
Sales Director
profile
He has extensive experience in business development, sales strategy, planning and execution of plans, as well as practical experience in technology areas such as product design and quality assurance in the Japanese and foreign auto parts industry.
He is in charge of Japanese OEM and their key Tier 1 supplier for global production business relevant as sales director.
Shusaku Ueda
Key Principal Manager
profile
He has extensive knowledge and experience as Sales and Purchasing Professional in Japanese Tier1 supplier.
He especially has proven track of Solution Sales and Purchasing. He has extensive knowledge and expertise of optimization for strategic sourcing, material choice, logistics and so on.
He is responsible for Western Japan Customers from ZANA Nagoya office.
Toru Kuwana
Key Principal Manager
profile
He has business experience with Japanse Tier1 supplier as a solution expert,responsibilities are  sales, post-sales and project implementation that activites covered  APAC region. Also He has extentive knowledge of  3DCAD and CEFD solutions.
He is responsible for easten Japaness OEM/Tier 1 customers based in Tokyo office.
He holds Masters Degree in Engineering
Sayoko Uchida
Office Manager
profile
She is an effective team member who has the ability to ensure that the highest standards of Office organization are maintained at all times.
Her key skills include; conducting cross-cutting transaction, keeping system and office environment, collaborate with the overseas bases. She is engaged for handling the day-to-day administrative tasks of the office and making sure that everything in back office runs smoothly.